On 9th Jul 11 1st Cranwell (RAF) Brownies boarded a train in Sleaford and headed to Skegness for our Brownie Seaside Challenge Badge Adventure. The girls were extremely excited on the outward journey and the hour trip soon passed.

Once we had finished looking around the Seal Sanctuary we headed into Skegness town centre to buy fish and chips for our lunch. Lunch was eaten in the Tower Gardens and after the break it was time to head to the beach.

Walking towards the beach we went past the Lifeboat Station so we popped in for a quick look around the lifeboard - it looked very shiny.

The sand and sea were then calling us. First thing was a ride on a donkey and two Brownies had asked to make their Brownie Promise.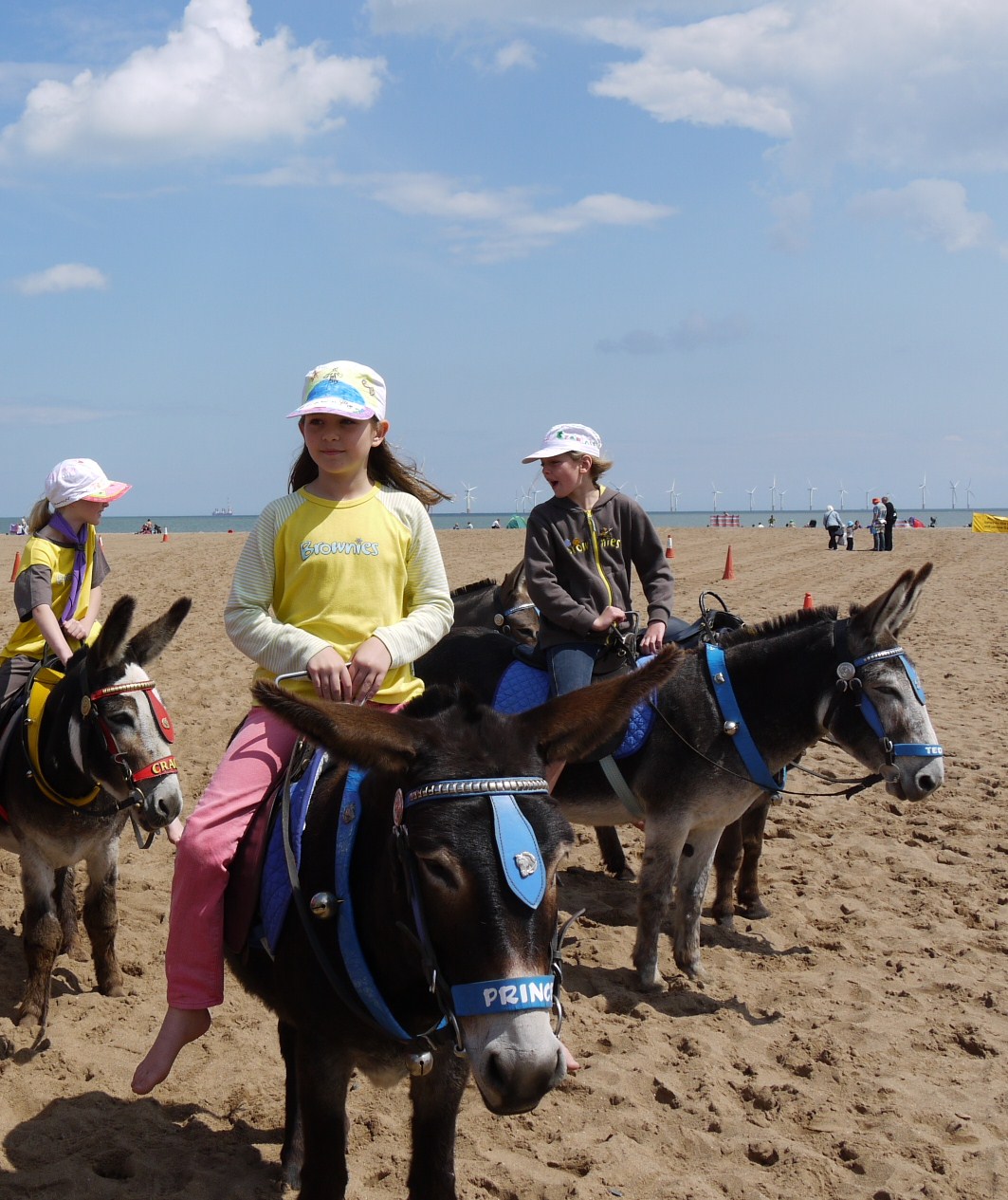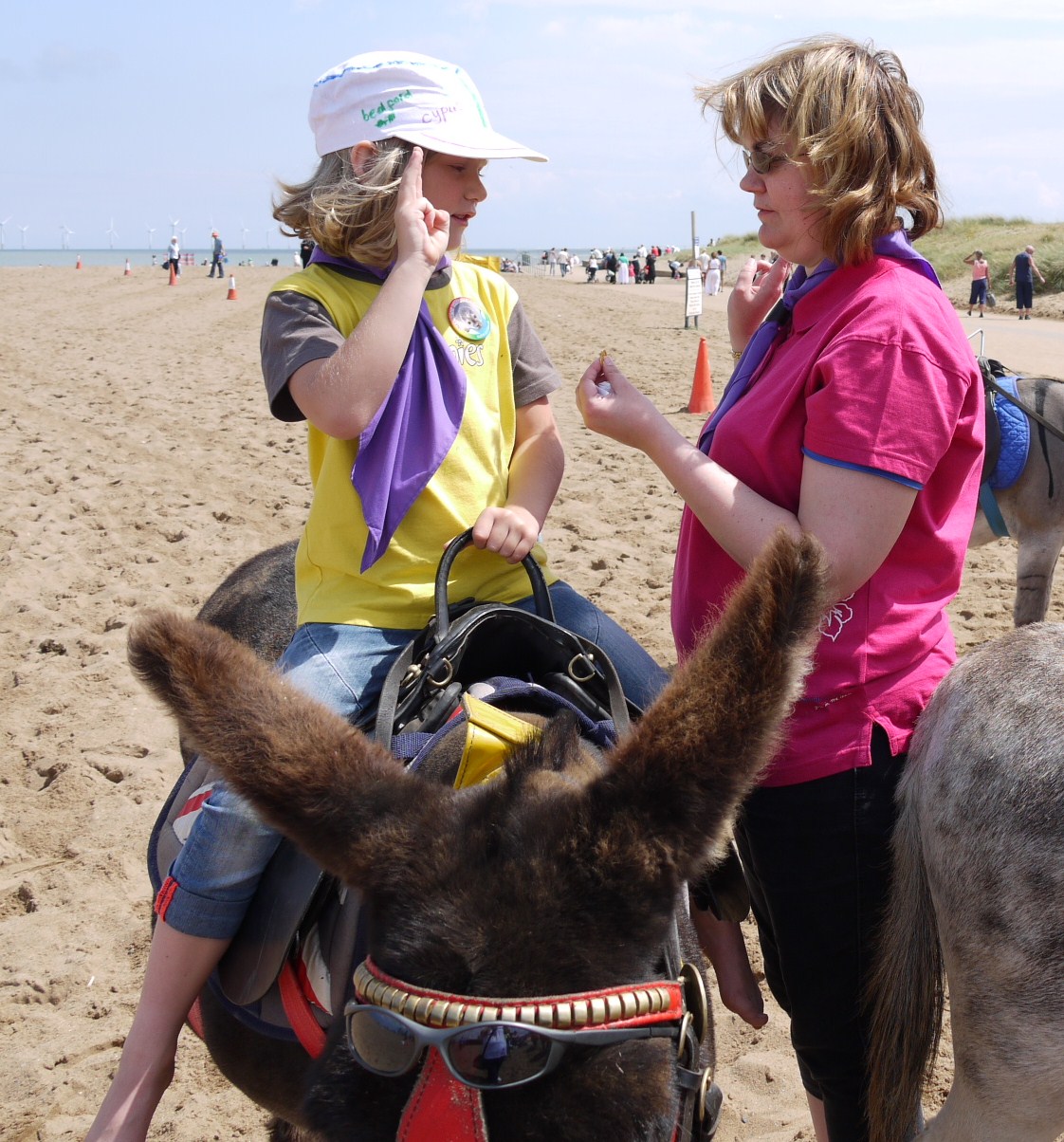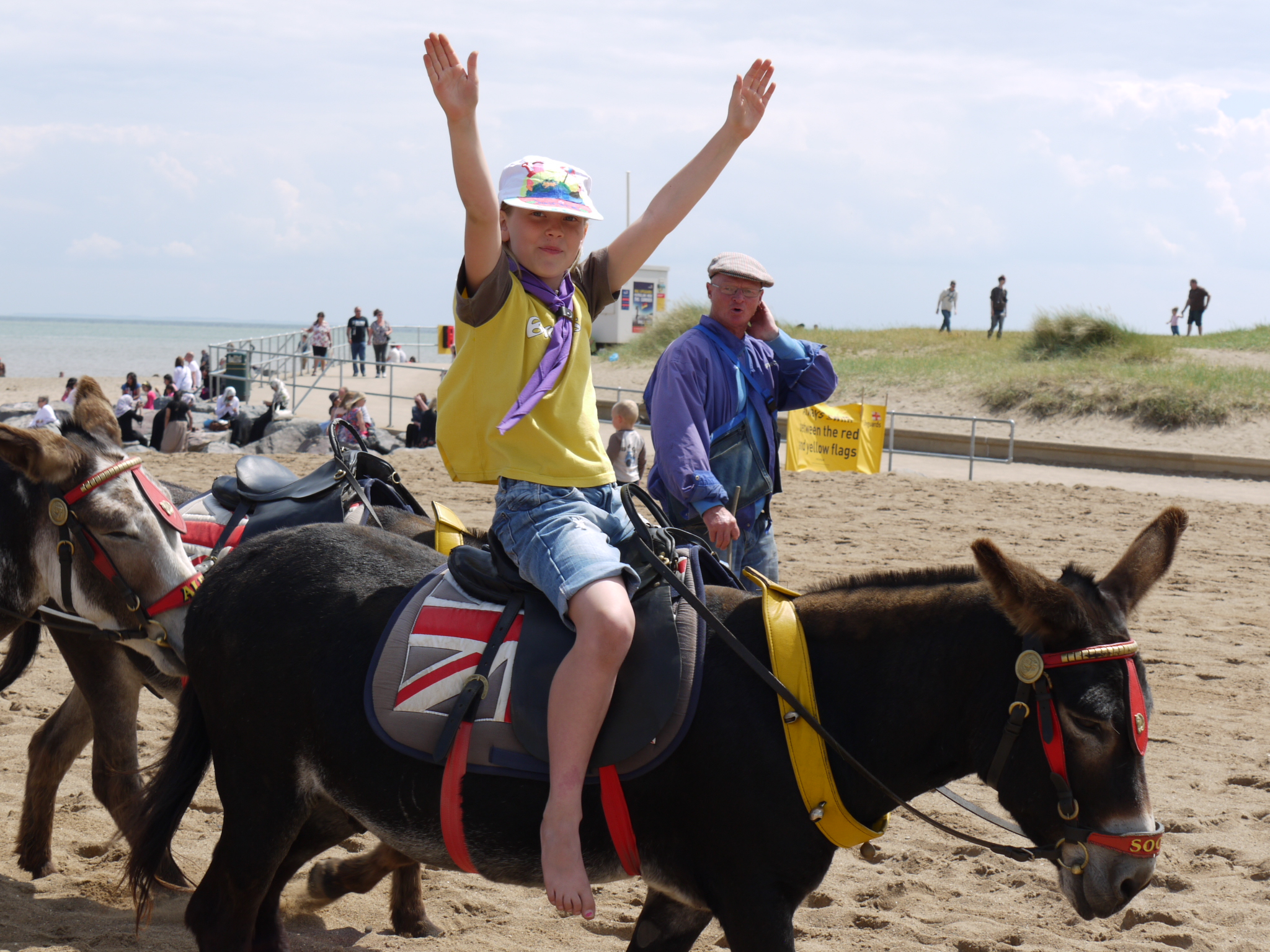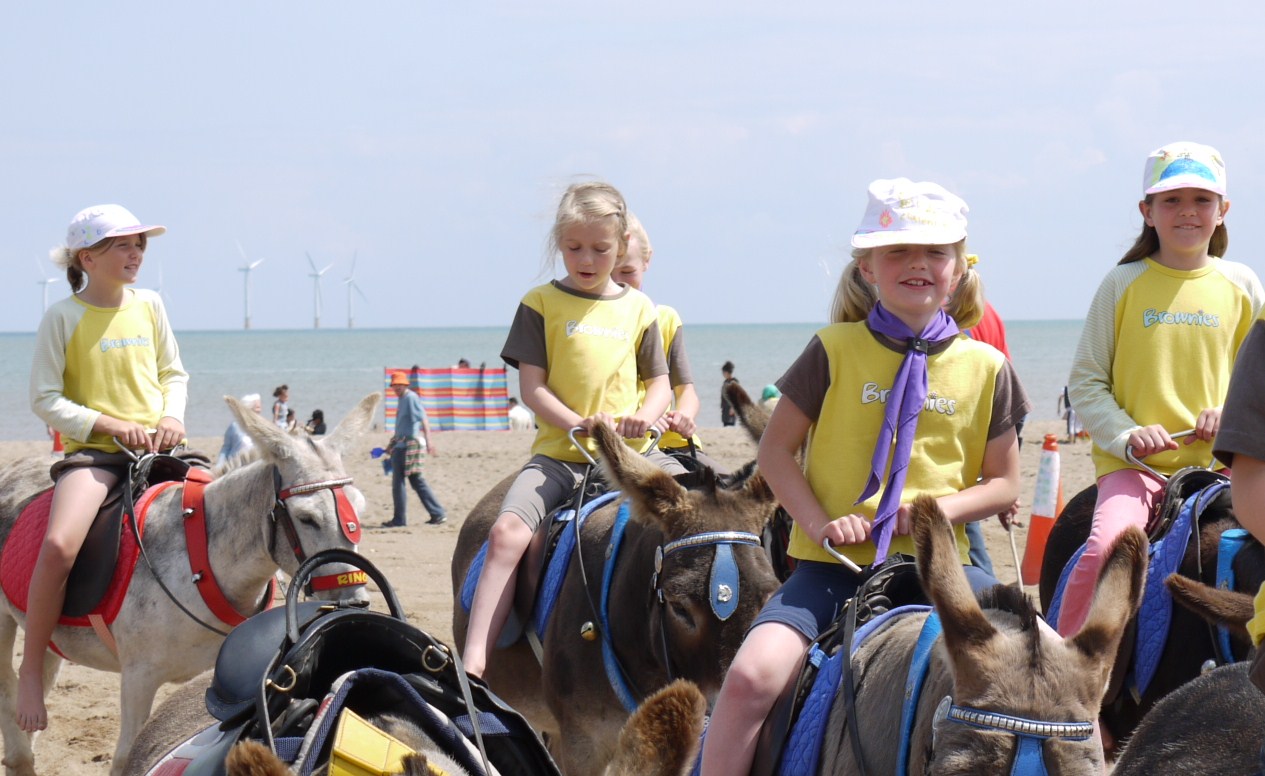 Finally it was time to dip our toes in the sea - remember girls I said your toes .....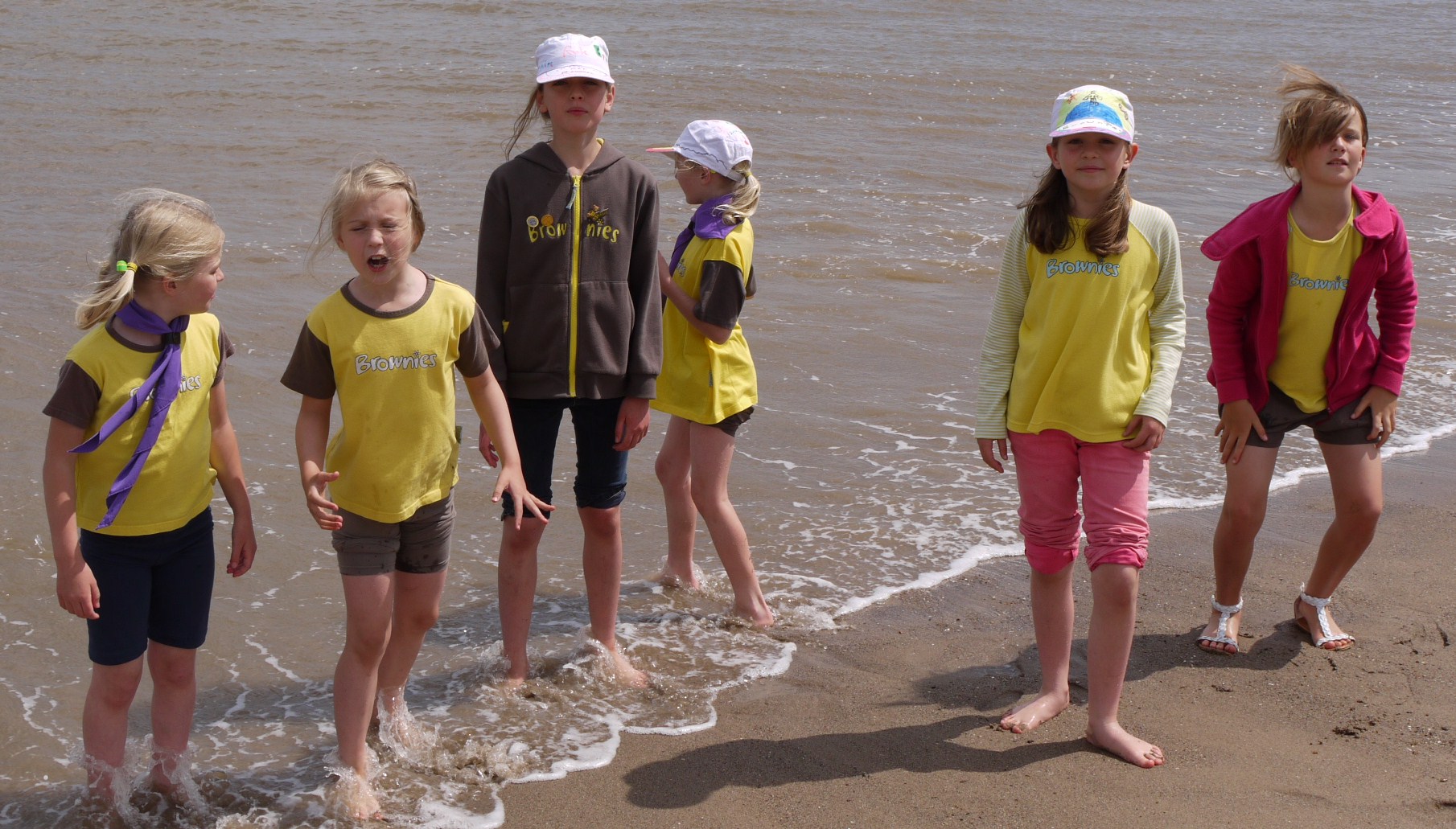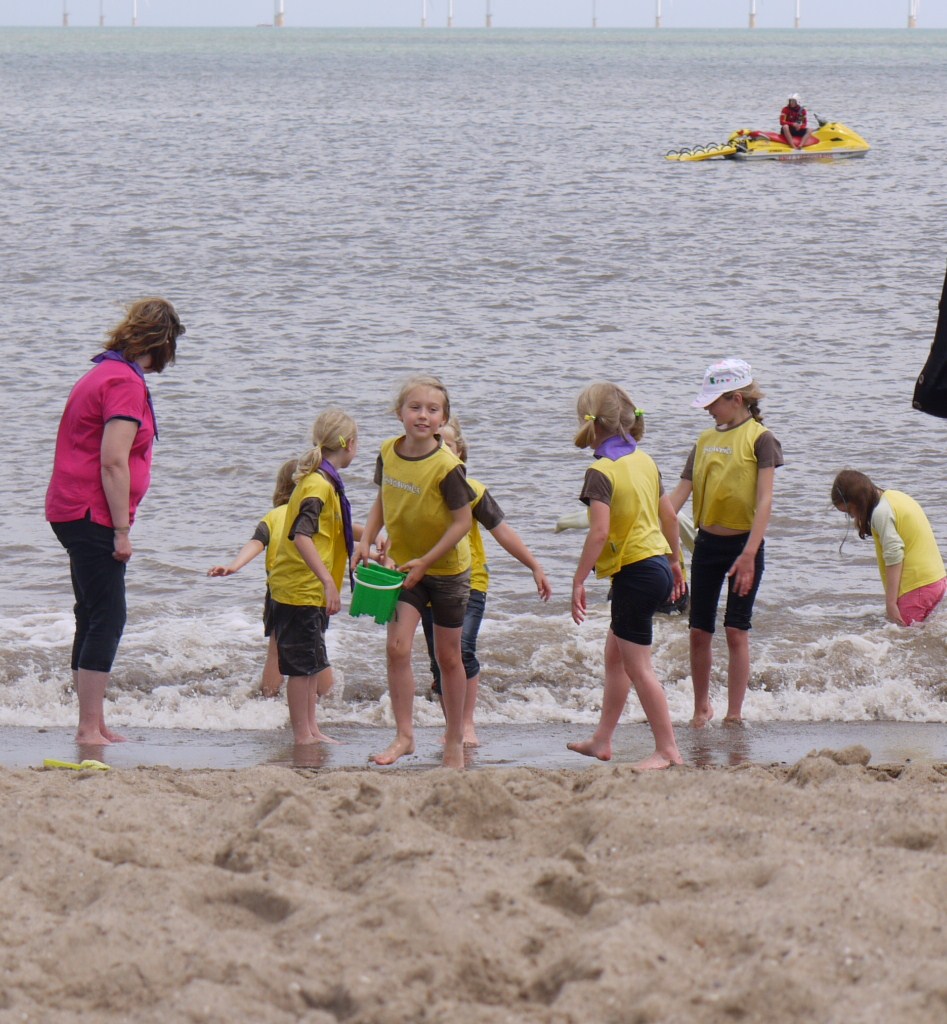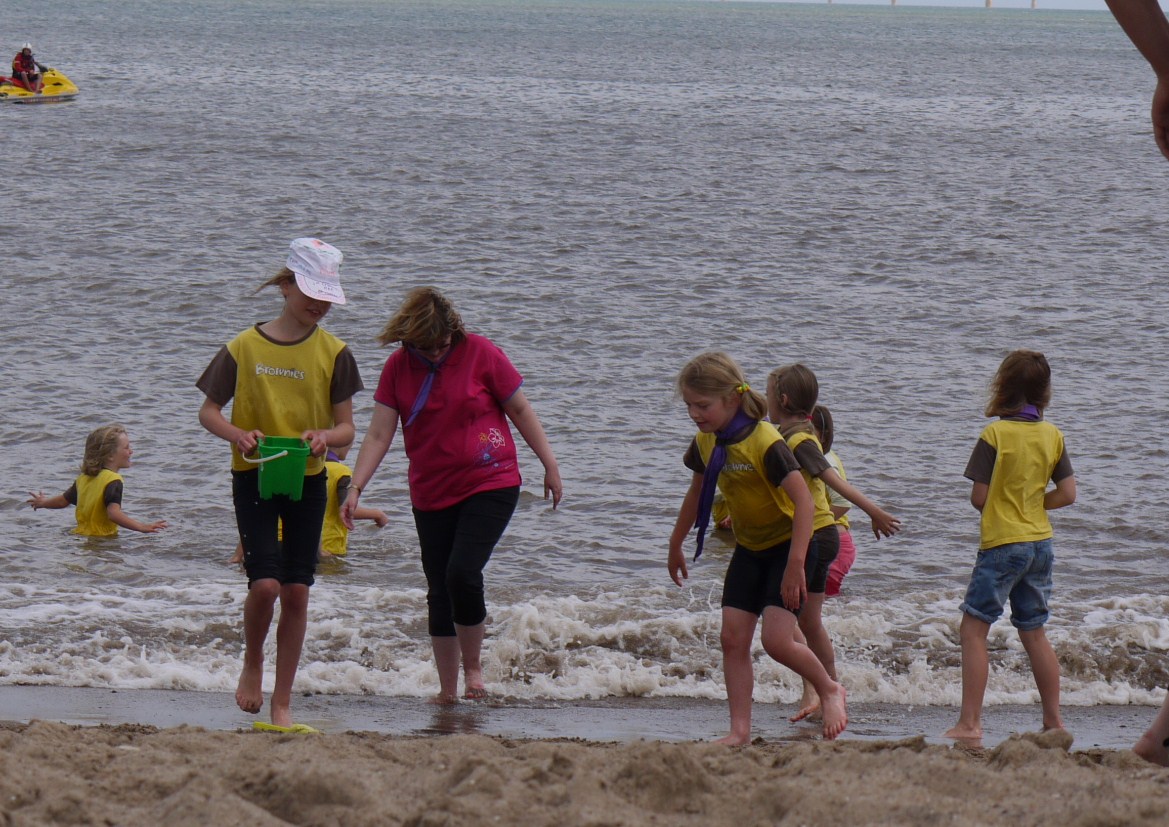 Giving the girls time to dry off we headed back up the beach to play in the sand.